Weight Loss Honey: Raw Eucalyptus Honey
Regular price

Sale price

Rs. 250.00
Weight Loss Honey: Raw Eucalyptus Honey
   Extracted from the nectar of the Eucalyptus Tree (Safeda)
      Collected from Litchi orchards of Uttarakhand
    Unheated and Raw
    Rich in floral Pollen
    Aids weight loss
Taste Notes
How to Use

Eucalyptus Honey mixed with water and a few drops of lemon helps rehydrate your body instantly and can be had post work out.
Ingredients & Storage

Ingredients: 100% Raw Honey

Storage Instructions: Raw honey need not be stored in the refrigerator. Crystallization of raw honey is a natural process

Warning: Raw honey should not be fed to babies below 12 months as they cannot digest it.

Best Before: 12 months
Share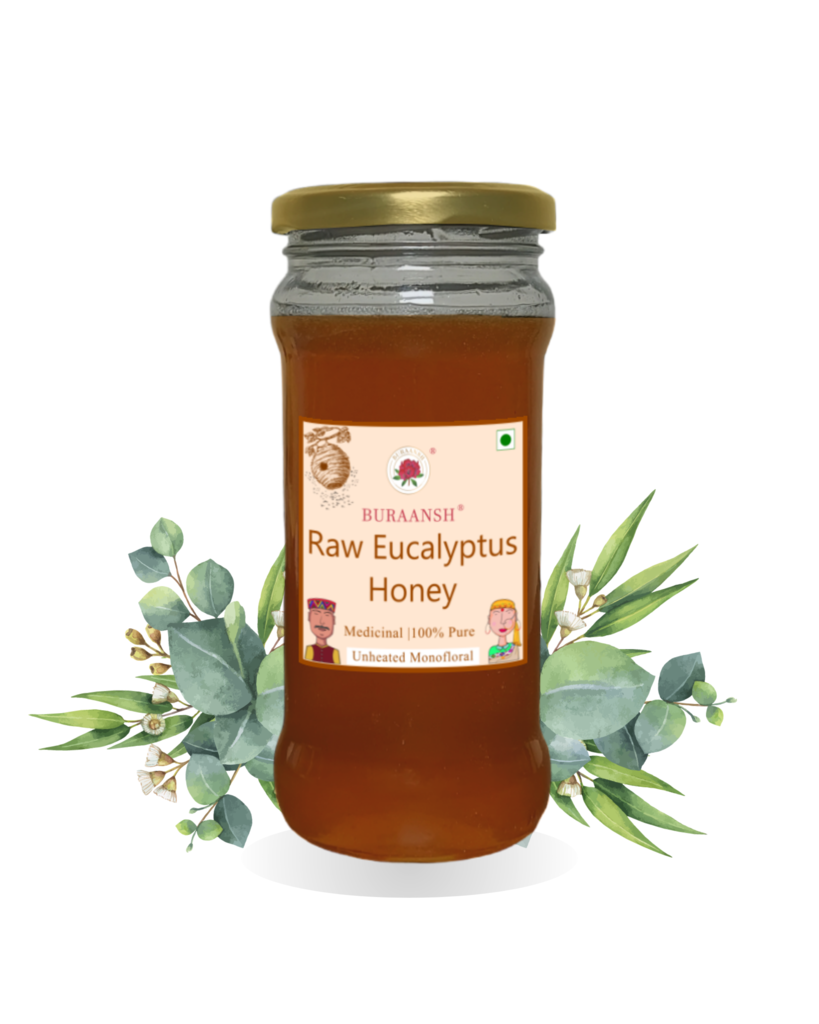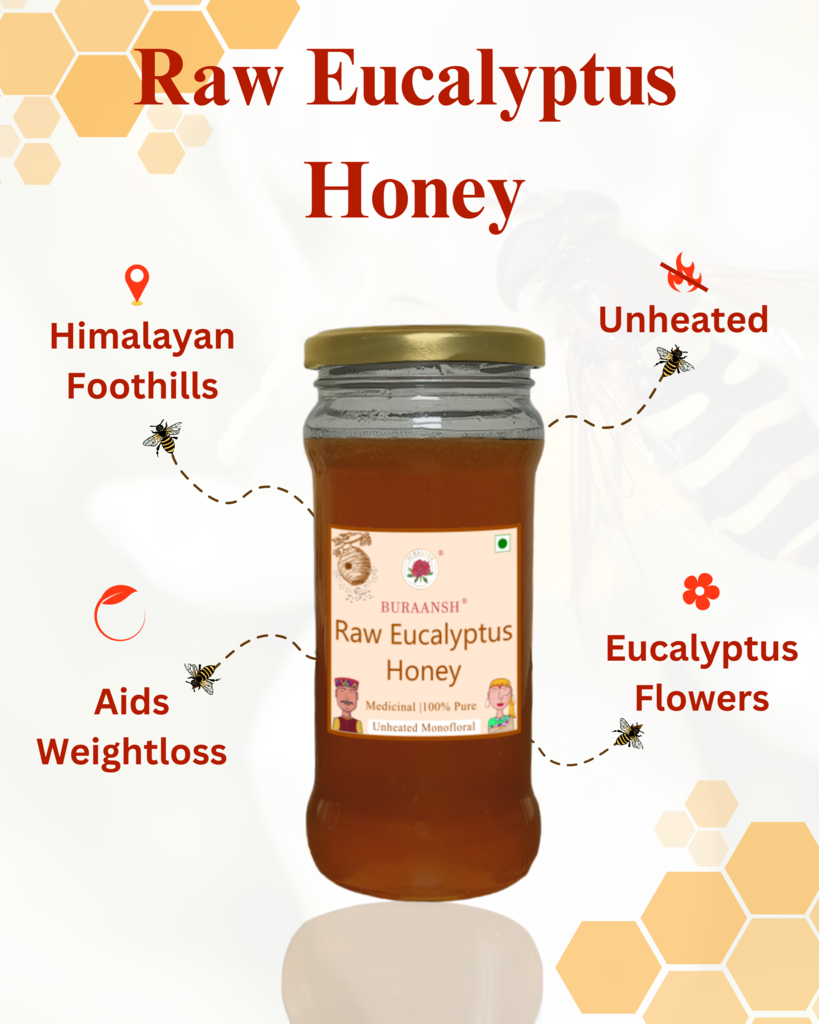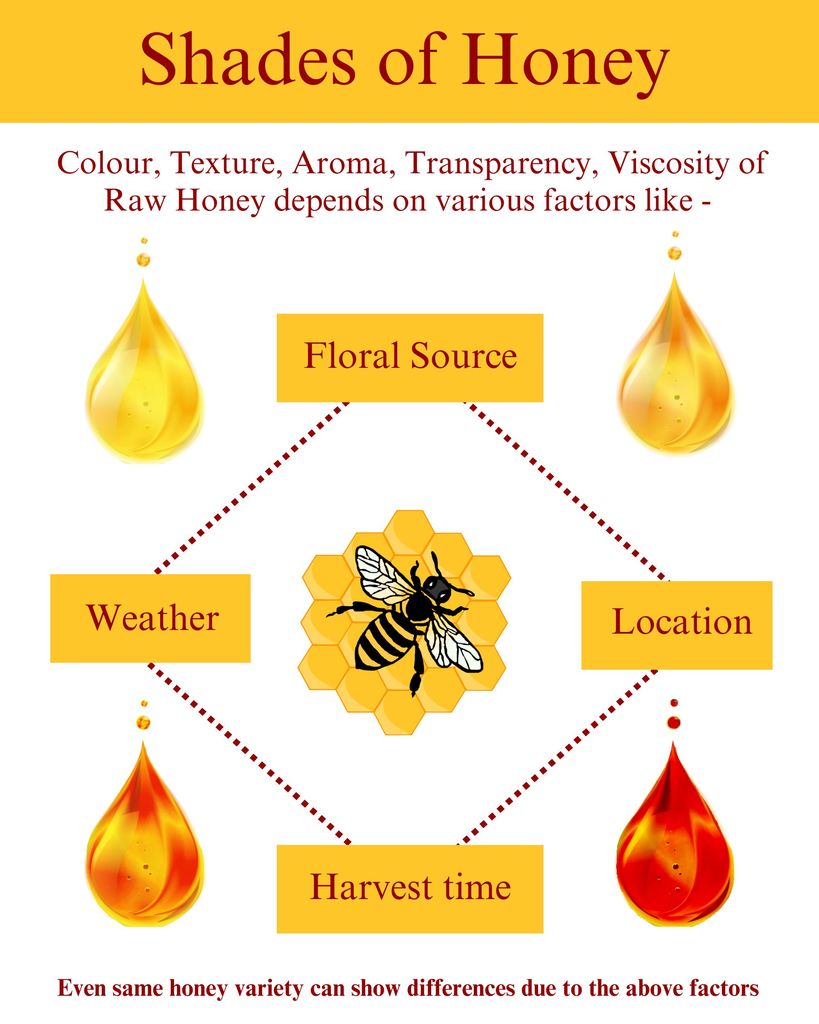 FAQs
Do we heat our honey after extraction?

Each variety of our honey is completely raw and is not heated after extraction since it leads to a loss in nutrition content. According to Ayurveda, heating honey at high temperatures makes it toxic. Unlike industrially processed honey, our honey is completely Raw and Unheated.
Is this honey industrially processed?

No, we only macro-filter our honey post extraction and do not add anything else for taste or preservation. Honey should be consumed without any processing to get the maximum benefits out of it.
Why is this honey crystallizing?

Crystallization is a natural process in raw honey. In fact, natural unprocessed honey will crystalize at some point in time depending on the weather conditions. It has no relation with the purity of honey. It is totally safe to consume and can be reconstituted to a liquid form by putting the glass jar in hot water.
Why does my Raw Honey taste different from the last time I ordered?

Honey taste and texture can vary slightly in every batch. Since we do not heat or process our Honey to maintain its nutrition, it always carries its typical aroma and texture. The taste, aroma and texture of the honey largely depends on the flower quality, which may vary from time to time depending on climatic factors. Rest assured our honey is always authentic, pure and raw.
Where is this honey sourced from?

Raw Eucalyptus Honey is a single-source variety of honey sourced from the lower Himalayan ranges of Himachal Pradesh. It is derived from the nectar of eucalyptus
Does this honey contain any added flavour of fruit or flowers?

Raw Eucalyptus Honey is extracted from Eucalyptus (Safeda) nectar during the flowering season and does not contain any artificial flavour. It is entirely natural and has a sweet fruity taste of its own.