Empowering Lives
Buraansh is not just an online platform for rural Himalayan products. We are taking multifaceted efforts to empower the farmer producer organisations with knowledge and skills to function as a self-sustainable enterprise.

We understand that as a small social enterprise we cannot partner and procure products from a large number of farmers but what we can do is equip them with the right knowledge to make their businesses sustainable as well as profitable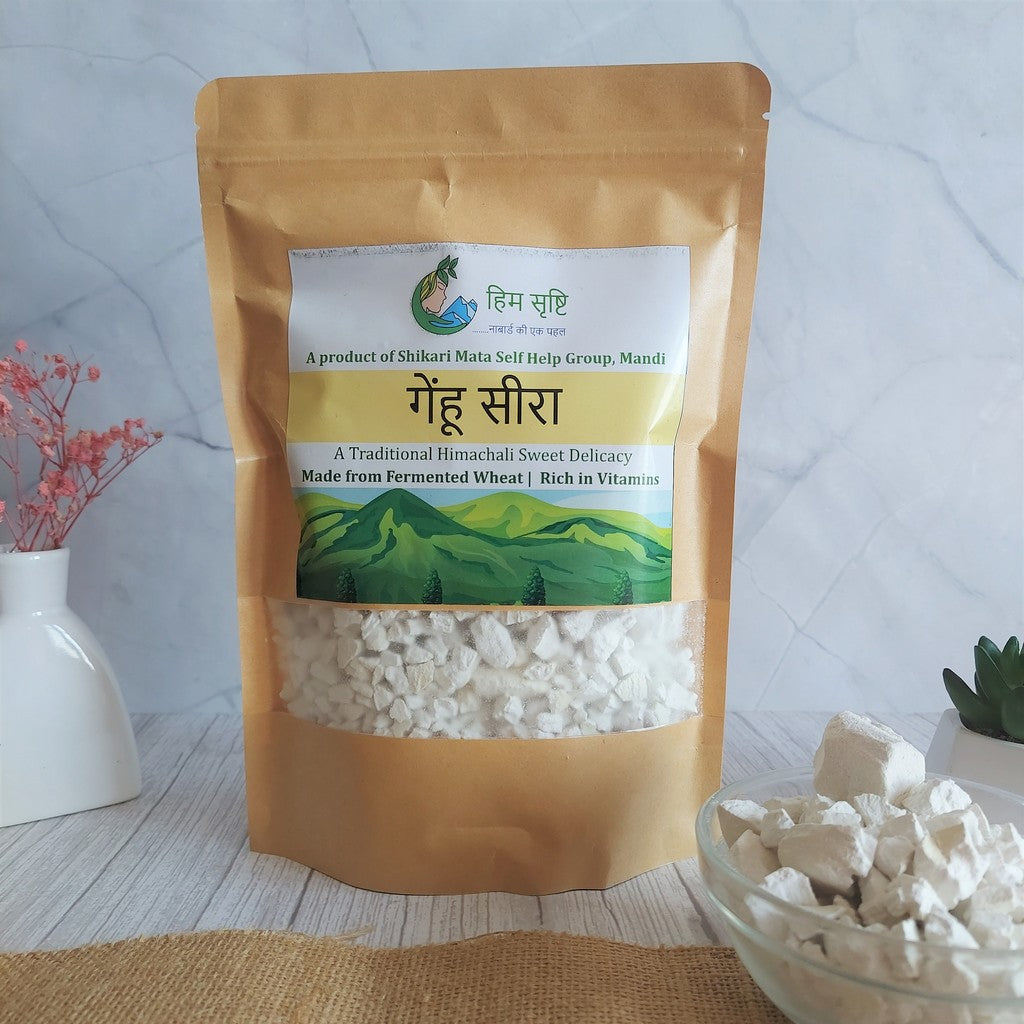 Branding, Packaging and Label Designing
We worked with Department of Agriculture in Himachal Pradesh to brand and package agricultural produce that has been grown using Natural Farming Techniques. A brand name, logo, branding guidelines, packaging design and product labels were developed for the Farmer Producer Organisations/ Companies (FPOs/FPCs) under a common brand name – Him Ira Naturals.
In this photo, we designed the packaging and did a creative photoshoot for farmer organisations in their own brand name.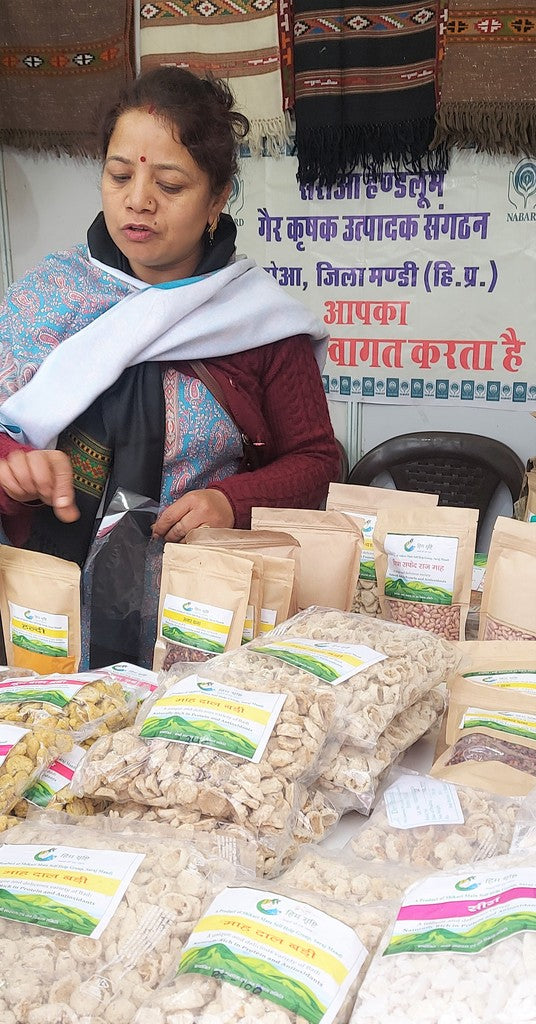 Supporting Women's Collectives
A similar project was conducted in partnership with National Bank for Agriculture and Rural Development (NABARD). We developed a brand name, logo and label designs for all the Self-Help Groups working with the support of NABARD.
Here, Mrs. Champa from district Mandi can be seen selling products with proper labels on it. Even simple packaging can bring confidence in the seller and fetch better prices.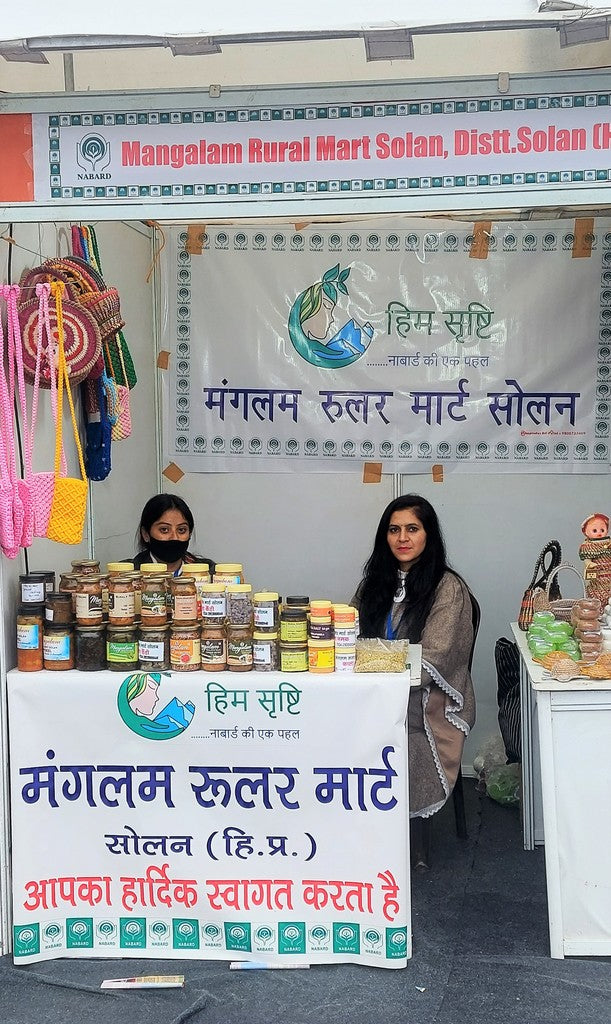 Self-Reliant Profitable Businesses
We are working with several other Government agencies and departments including Department of Rural Development and Handloom and Handicraft Corporation.
We are closely working with the farmers to help them source cheaper packaging material from different parts of the country to reduce the input costs.
We are helping them onboard on different e-commerce platforms in their own brand name.
Skill Development Training
These sessions include practical training for selling their products online using free/cost-effective methods and using technology to increase their customer base.
Skill Development for Farmer Groups
Our Journey
Right from starting out and uptill now, we have had our share of highs and lows. To know more about us, click on the link below
Learn more
Impact
It is our constant endeavour to make a positive impact in the lives of the Self Help Group and Women's Collective members with whom we partner. Click below to know more
learn more