Pure Kashmir Saffron (Mongra Strand)
Regular price

Sale price

Rs. 450.00
    100% purity guaranteed
    A grade Mongra Strand 
     Grown in Pampore, Kashmir
    Highly Aromatic
    Herbal and Medicinal
Taste Notes
How to Use

Kashmir saffron is a prized spice used in various culinary preparations. It is commonly used in rice dishes like biryanis and pulaos, desserts such as kheer and halwa, and savoury dishes like saffron-infused curries or stews. It adds a rich, floral flavor, vibrant color, and aroma to the dishes.
Ingredients & Storage

Ingredients: 100% pure saffron
Storage Instructions: Store saffron in an airtight container in a cool and dry place
Best before 12 months from the date of manufacturing.

Share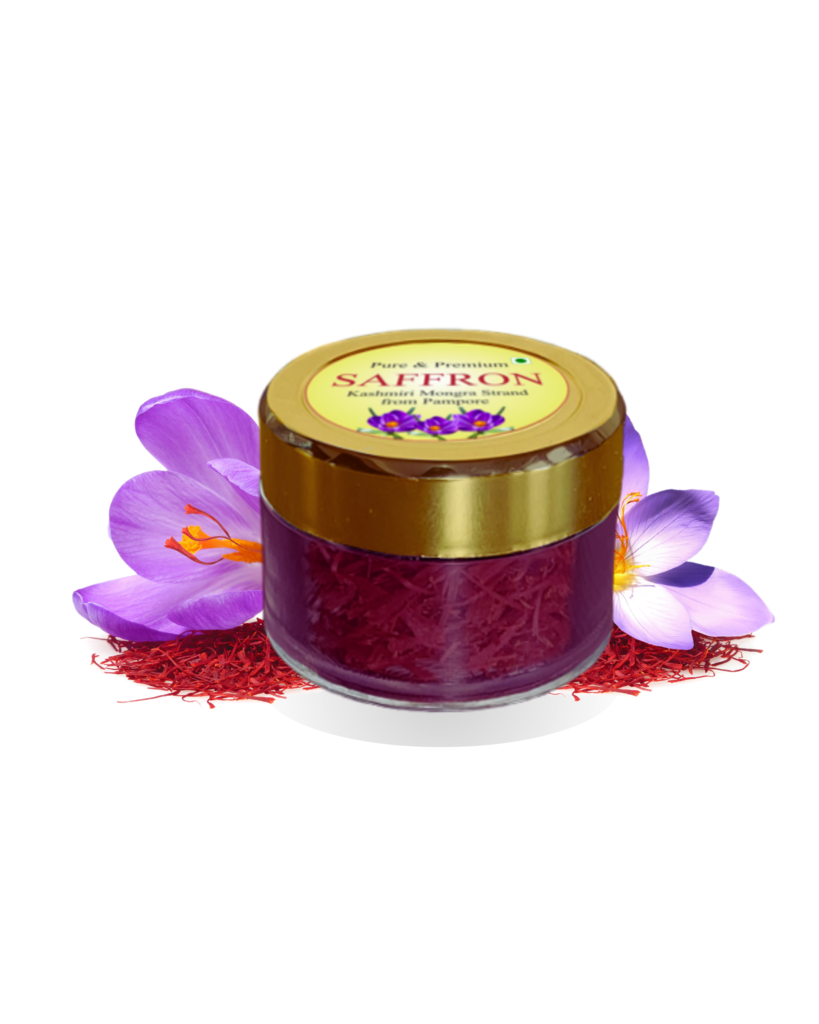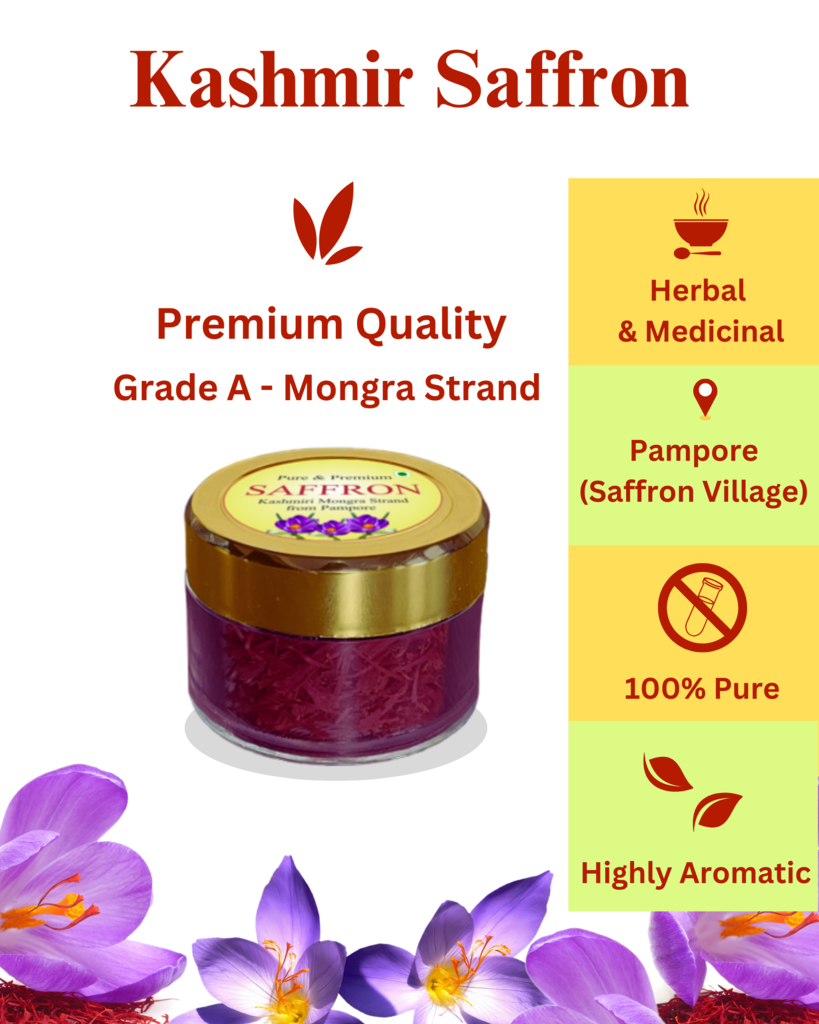 FAQs
Where is our saffron procured from?

Our saffron is procured from Pampore region of Kashmir. Pampore is known for its favorable climate and soil conditions, making it one of the prominent saffron-growing areas in India.
What makes Pampore saffron special?

Pampore saffron is highly regarded for its quality and flavor. It is known for its deep red threads, strong aroma, and distinct taste. The unique combination of climate, soil, and cultivation techniques contributes to its exceptional characteristics.
How is Kashmir saffron cultivated?

Kashmir saffron is cultivated using traditional methods. The saffron crocus flowers (Crocus sativus) are planted in autumn, and the flowers bloom in the following autumn. The delicate stigmas are carefully handpicked, and the threads are separated and dried to obtain saffron strands.
How can I identify genuine Kashmir saffron?

To identify genuine Kashmir saffron, look for deep red strands with a strong aroma. The threads should have a slightly sweet and floral scent. Another way for identifying whether saffron is pure or not is simply by placing a strand of saffron in cold water. You will notice that the colour is being released in the water, which will happen for both pure and impure saffron strands. After 15 - 20 minutes, you will find that the entire glass has turned yellowish, maintaining uniformity in the case of pure saffron. However, if you find a deep red colour in the water, then it is a definite sign of adulteration.