Apple Cinnamon Jam - Preservative Free
Regular price

Sale price

Rs. 250.00
   Handmade by Pahadi Women
  No additives, flavour, or colour.
  Free of harmful preservatives
  Made using fresh fruits
Taste Notes

Sweet, with notes of lemon and cinnamon
How to Use

Apple Cinnamon Jam may be used as a spread on toast, bagels, or scones, as a topping for pancakes or waffles, or added to yogurt, oatmeal, or desserts like pies and cakes. It can also be used as a glaze for meats or as a flavor enhancer in sauces.
Ingredients & Storage

Ingredients: Apple, Lemon Juice, Sugar, Cinnamon (contains traces of rice bran oil)

Storage Instructions: Apple Cinnamon jam should be refrigerated immediately after opening and consumed within 2 month of opening. Always use a clean and dry spoon to serve.

Best before 9 months from date of manufacturing
Share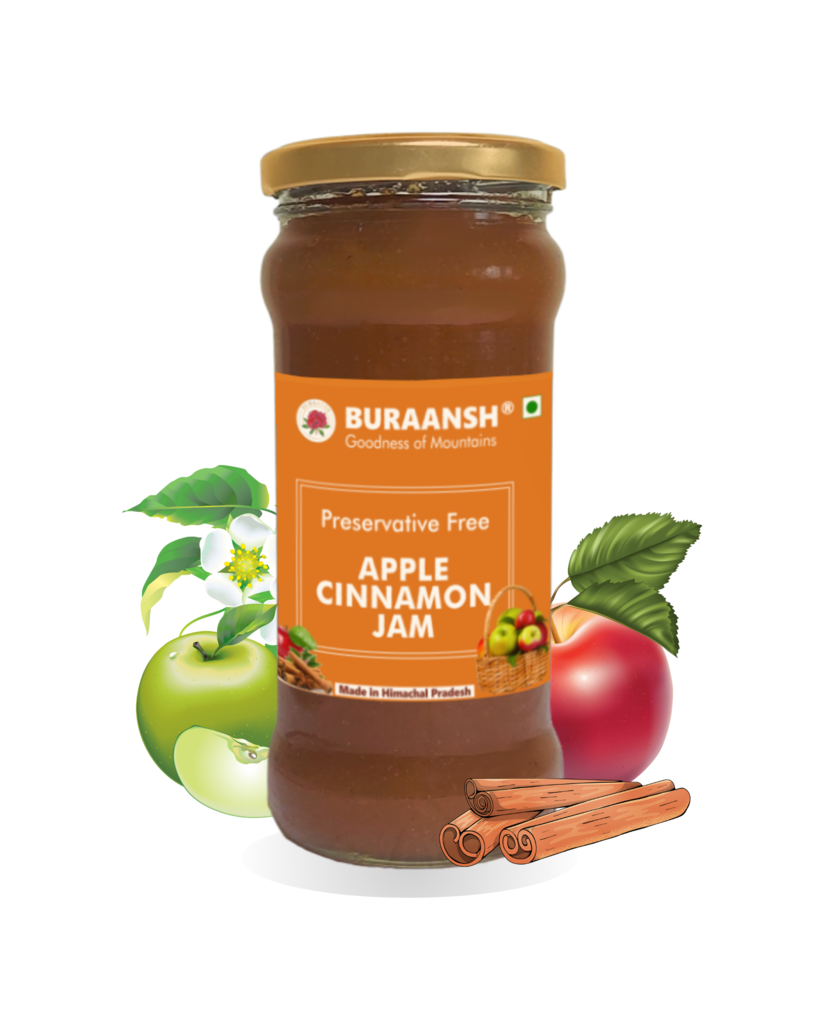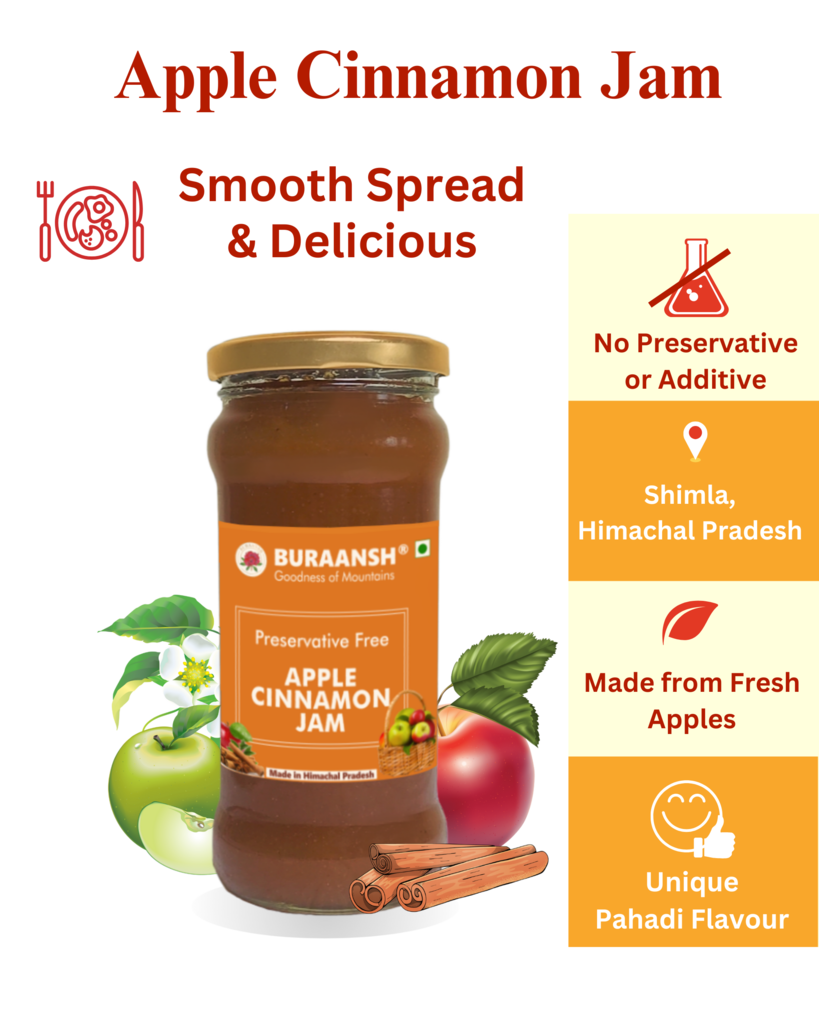 FAQs
Is Buraansh Apple Cinnamon Jam free of preservative?

Buraansh Apple Cinnamon Jam is completely free of any preservatives. We preserve the jam naturally using sugar and lemon juice.
Is our Apple Cinnamon Jam free of artificial additives?

Yes, Buraansh Apple Cinnamon Jam is completely free of artificial additives like flavour, colour, or essence.
Is Apple Cinnamon jam suitable for vegans?

Apple Cinnamon jam is vegan-friendly as it doesn't contain any animal-derived ingredients.