Buraansh Sharbat (Rhododendron Squash) 300ml
Regular price

Sale price

Rs. 250.00
  Traditional Recipe
  Natural Pahadi Cooler
 Rich in Iron and Vitamin
 Unique Taste

Taste Notes

Unique floral taste, slightly tangy
How to Use

Rhododendron squash is diluted with water before consumption. Pour 15ml to make a 200ml glass. It is served chilled and can also be used as a base for cocktails or mixed with other fruit juices.
Ingredients & Storage

Ingredients: Water, Sugar, Rhododendron Juice Content (26%), Acidity regulator (E-330), Class II Preservatives (E-211), Synthetic Food Colour (E-122), Added Flavour (Nature Identical & Artificial Flavouring Substance)

Storage: Store in a cool and dry place. Refrigerate immediately after opening.

Best before 12 months from the date of manufacturing.
Share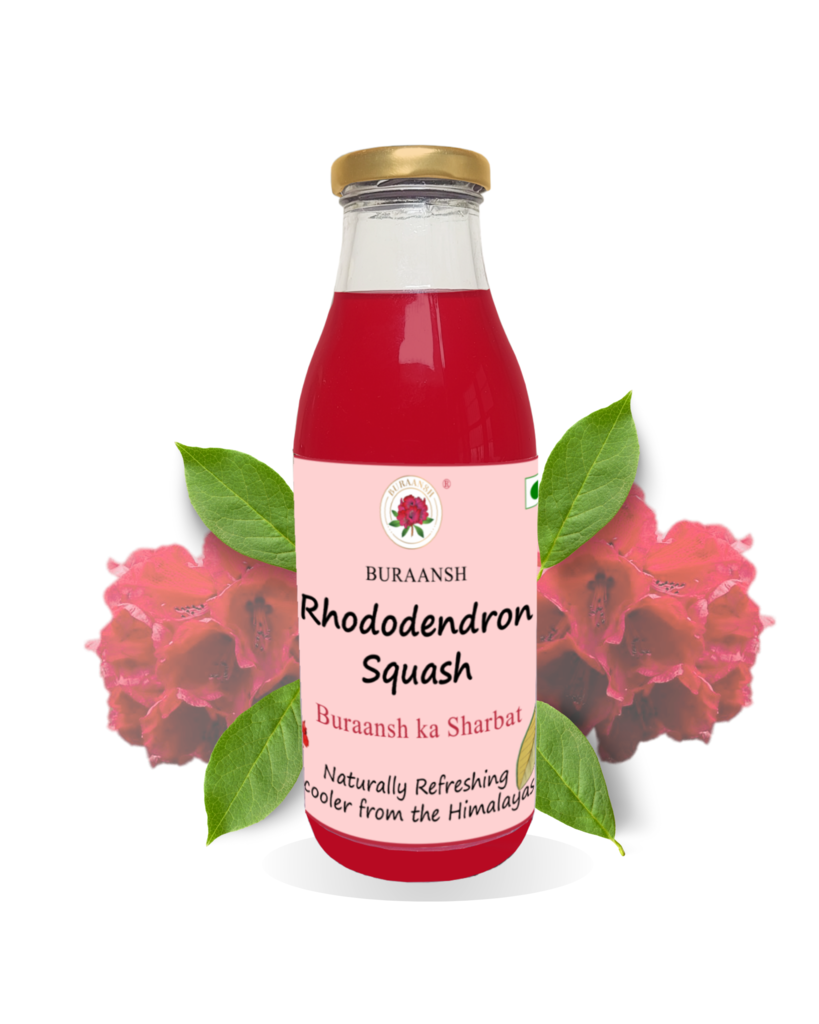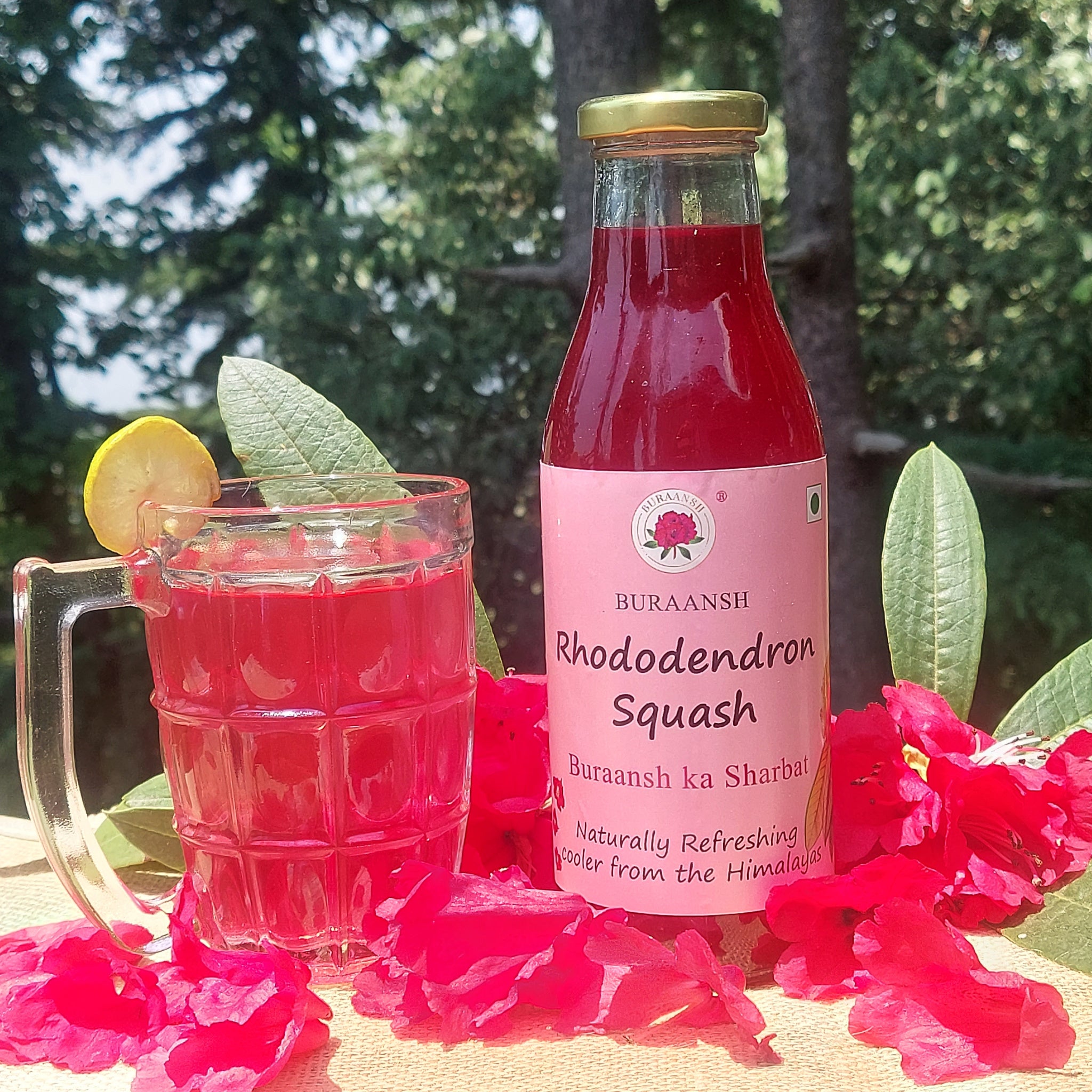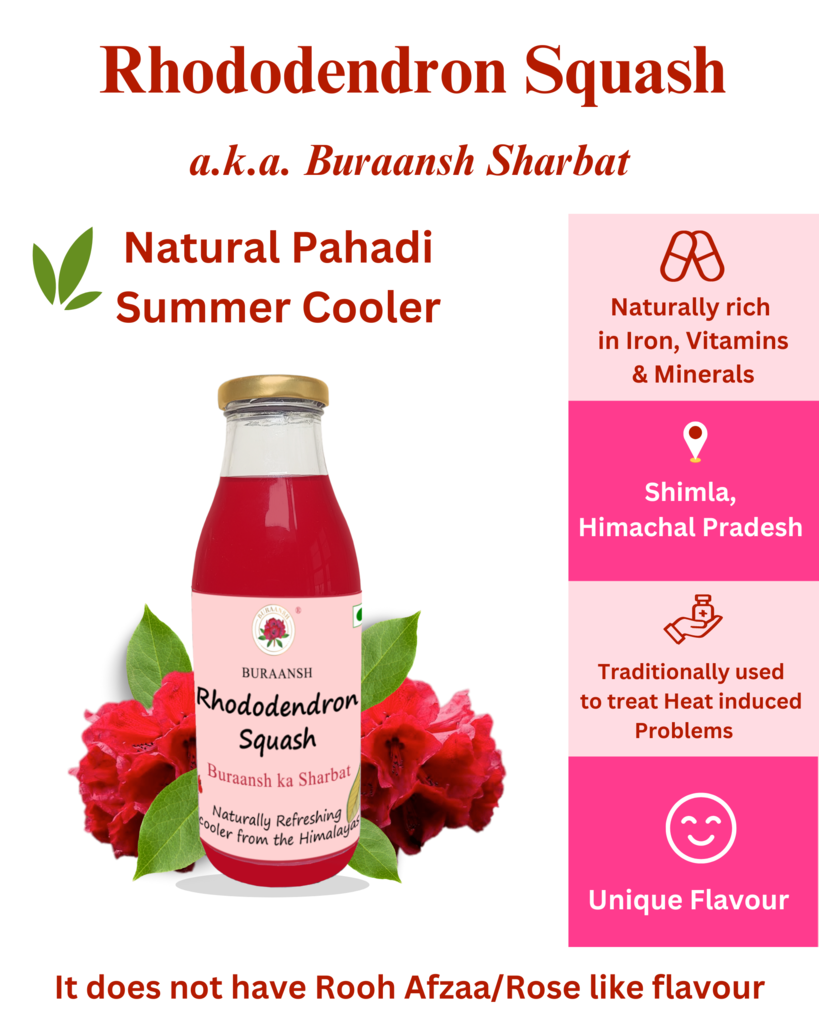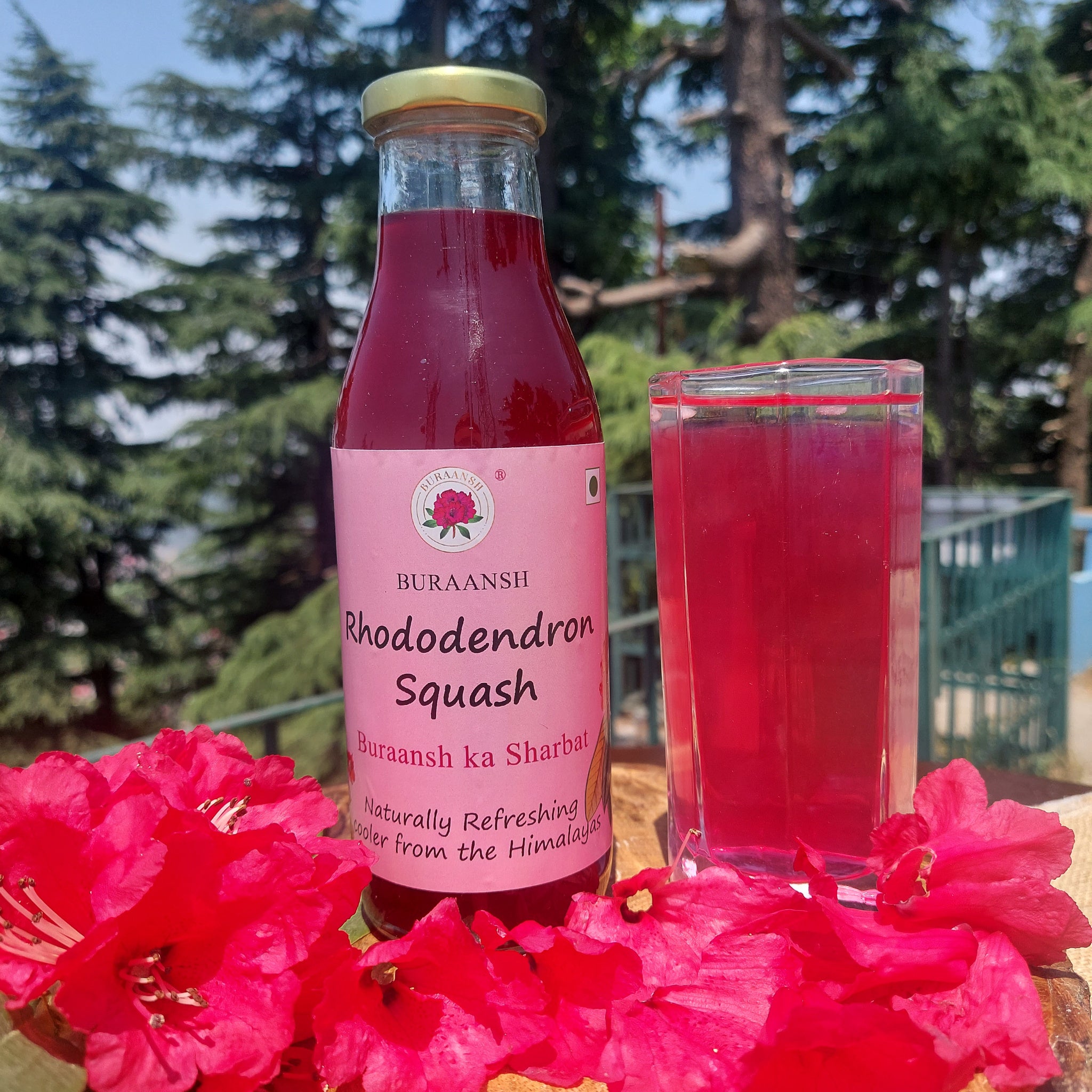 FAQs
What is rhododendron squash made of?

Rhododendron squash is a beverage made from the flowers of the rhododendron tree found in the Himalayan region. It is a traditional drink in the Himalayan region, where the rhododendron flowers are abundant.
What are the health benefits of consuming rhododendron squash

Rhododendron squash is believed to have several potential health benefits. It is known for its antioxidant properties and may have anti-inflammatory and antimicrobial effects. Additionally, it is believed to help cool the body during hot weather and support digestion.