Kangra Black Orthodox Tea
Regular price

Sale price

Rs. 200.00
 First flush
 Hand Plucked
 Pesticide Free
 GI Tag
Taste Notes

Delicate sweet notes with a woody aroma
How to Use

Use water heated to around 70-75°C (158-167°F) and steep for 2-3 minutes. Adjust the steeping time and temperature based on personal preference.
Ingredients & Storage

Ingredients: 100% Pure Kangra Tea.

Storage: Transfer into an airtight container after opening. Store in a cool and dry place.

Best before 12 months from the date of manufacturing.
Share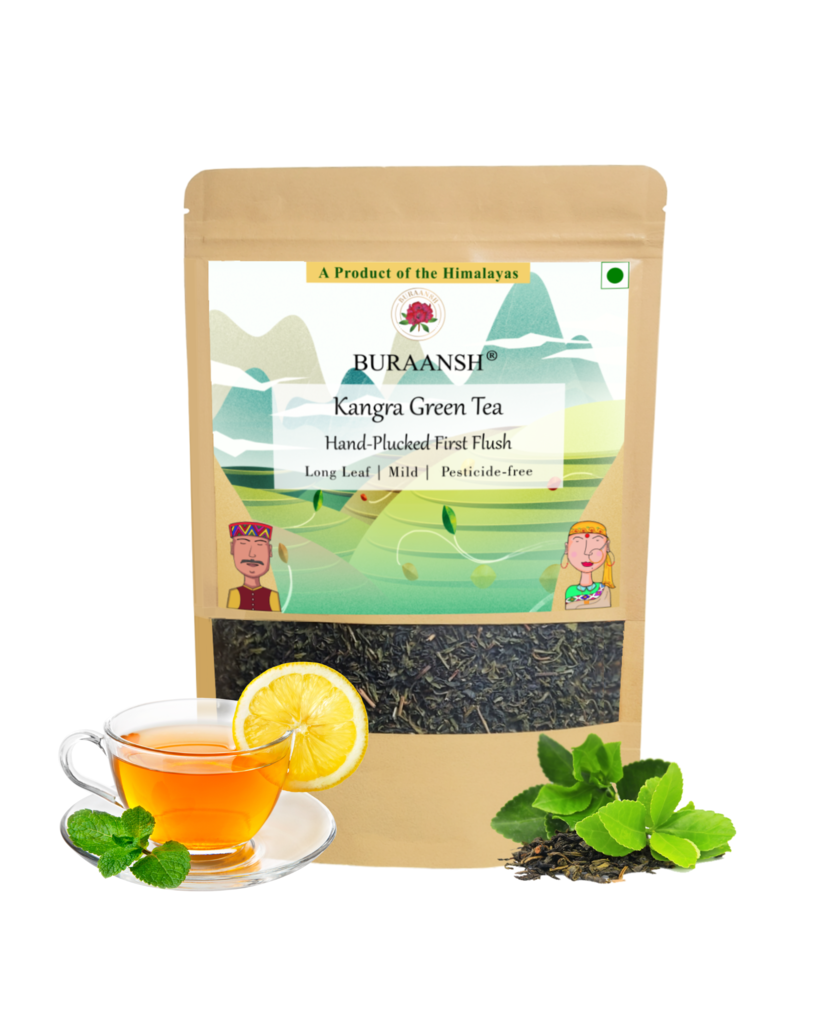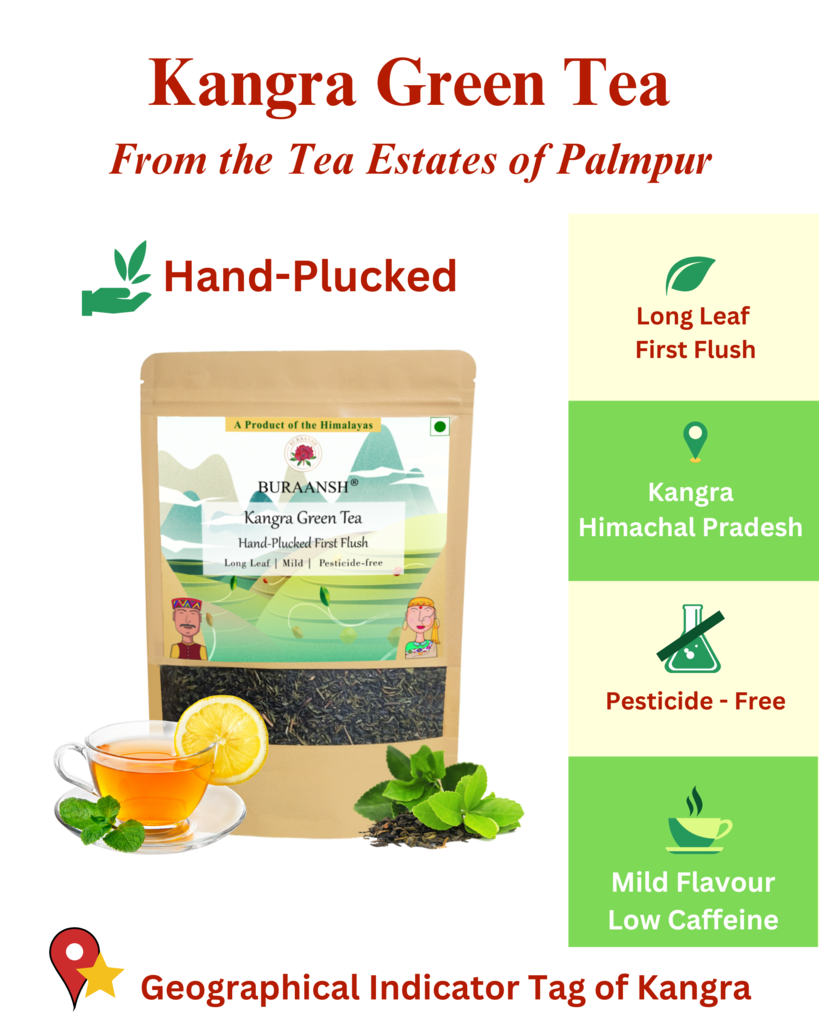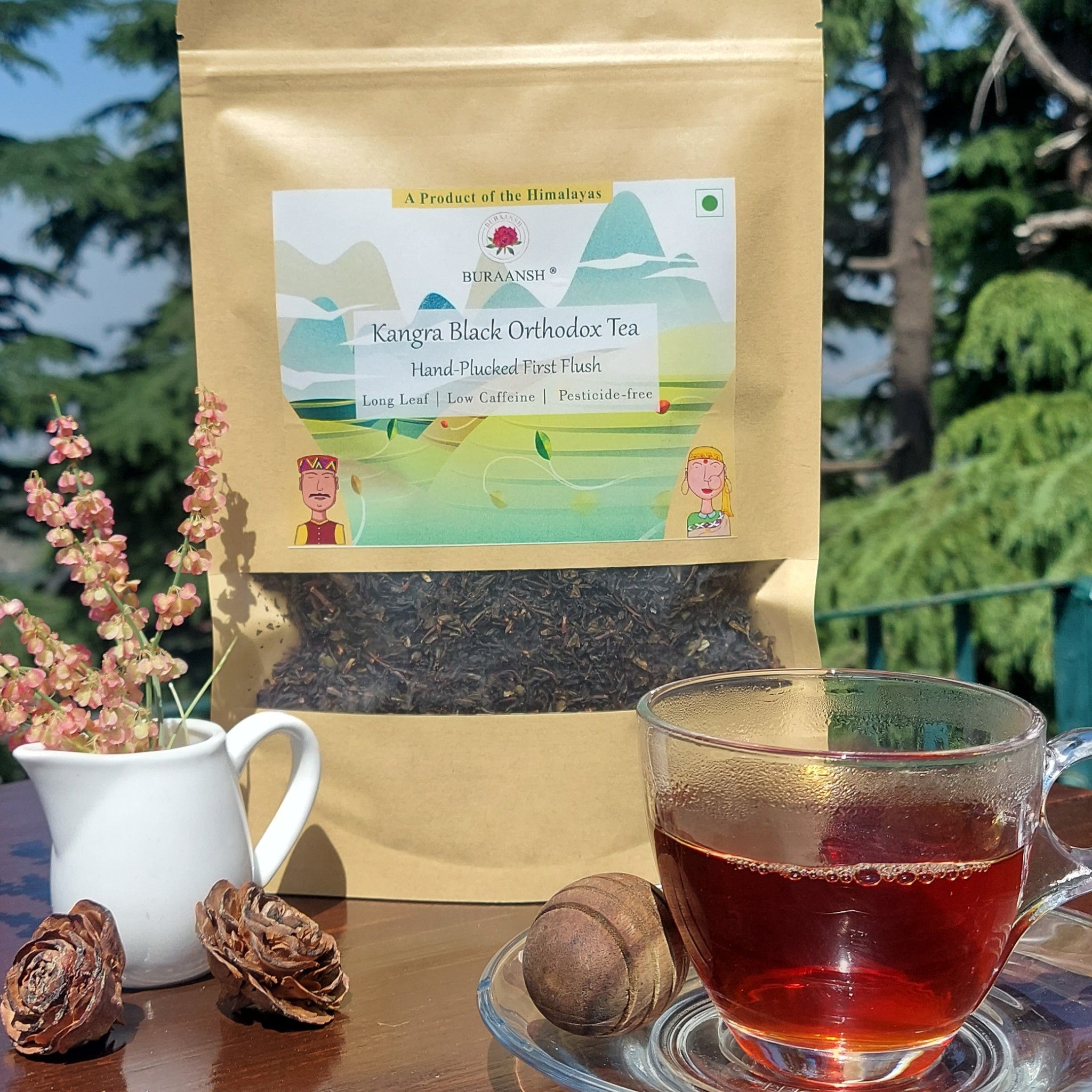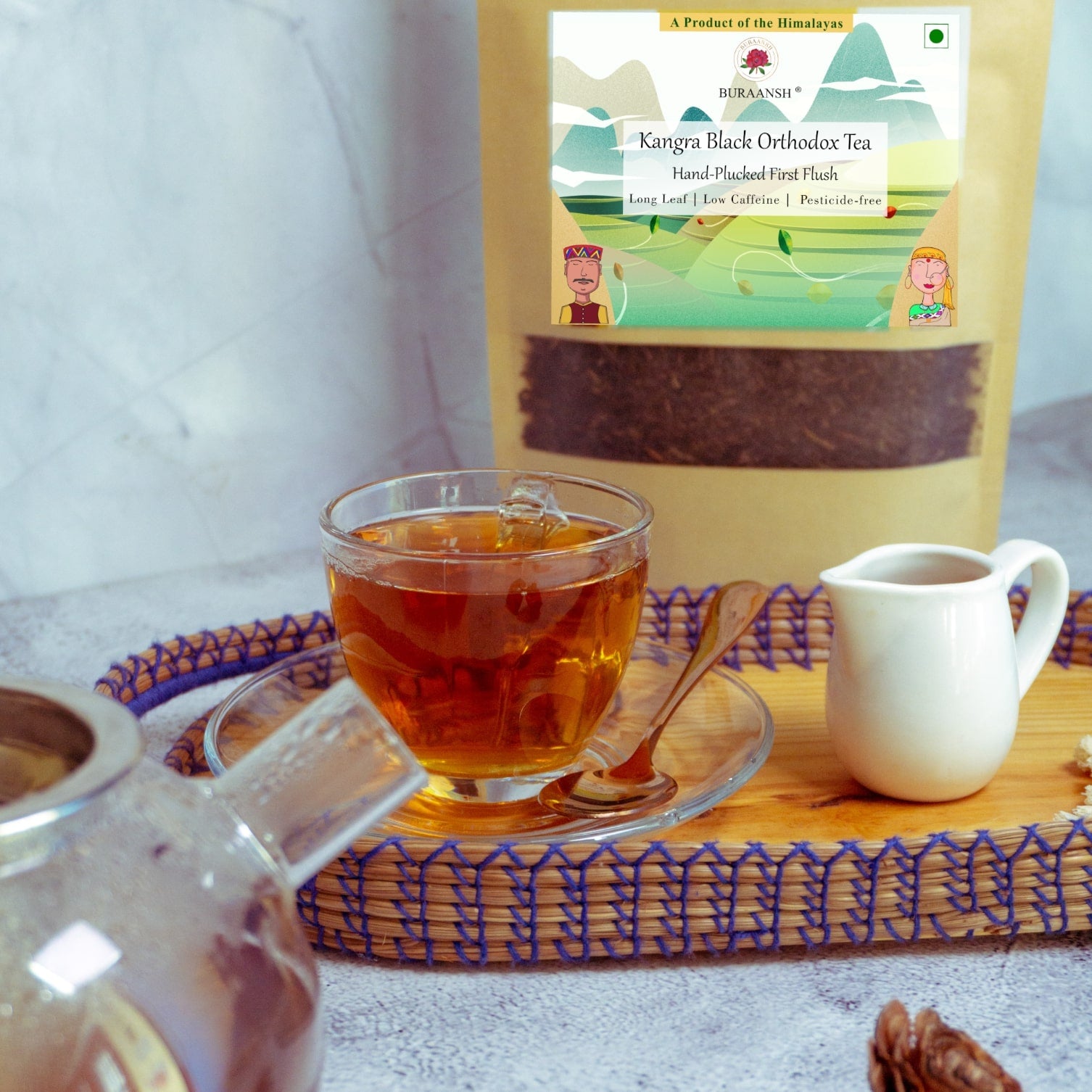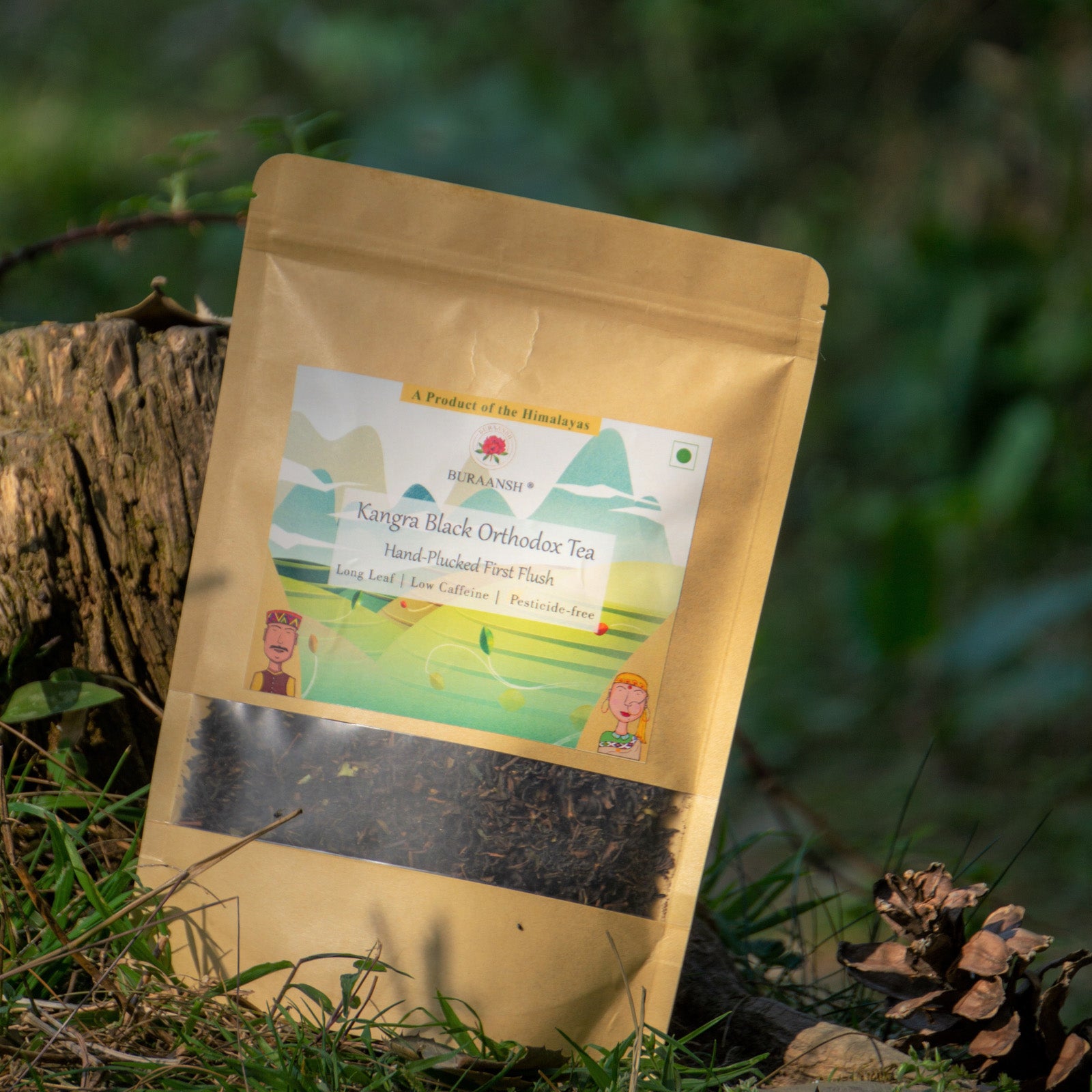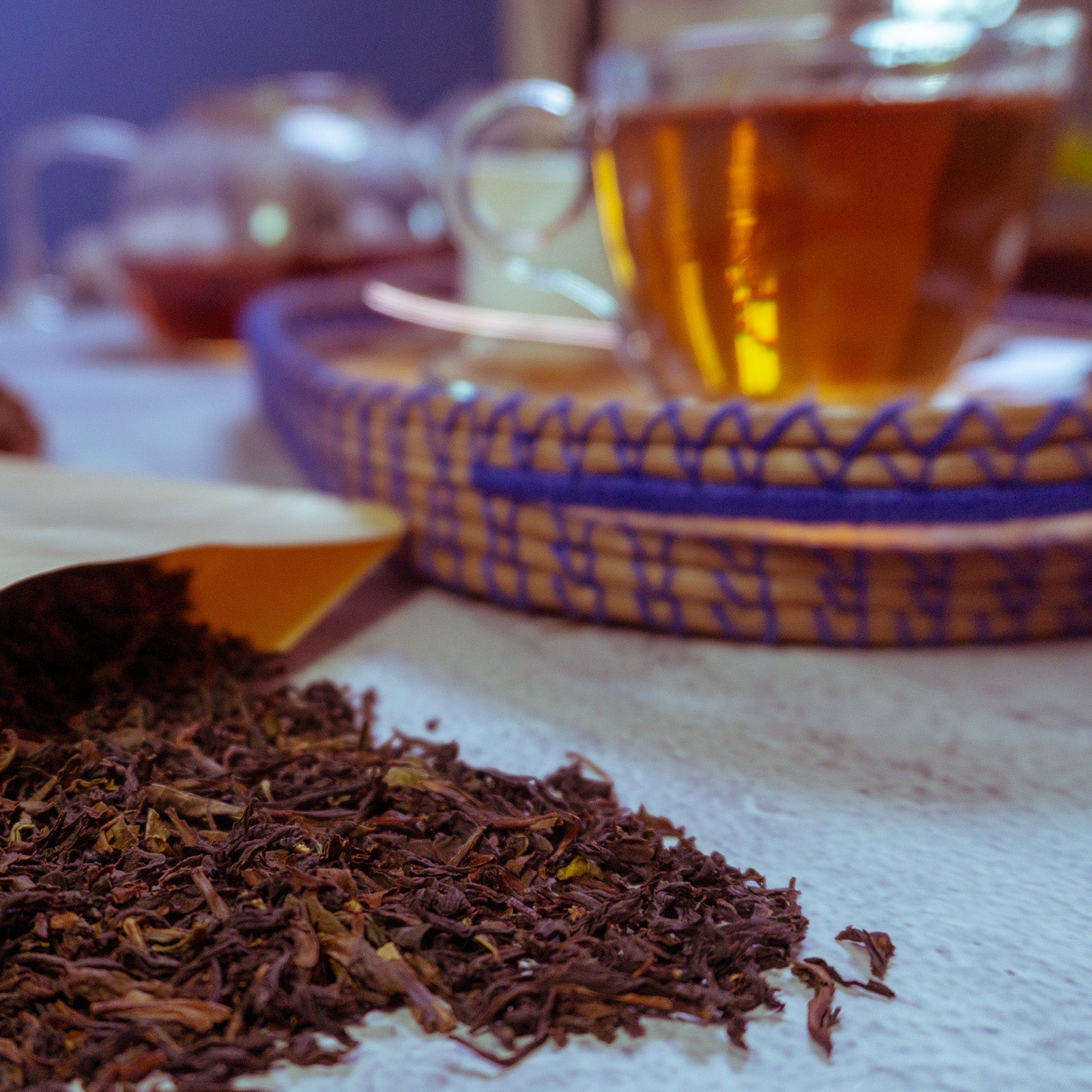 FAQs
What makes Kangra tea special?

Kangra tea is considered special due to the unique climate, soil conditions, and traditional cultivation methods of the Kangra region. The tea leaves are carefully hand-plucked, and the tea undergoes minimal processing, resulting in a tea with a unique flavor profile.
How is Kangra tea grown and processed?

Kangra tea is grown on the slopes of the Kangra Valley. The tea bushes thrive in the region's cool climate and fertile soil. The leaves are hand-plucked, withered, and then processed using traditional methods, which include rolling, oxidation, or steaming, depending on the type of tea being produced.
Can Kangra tea be consumed for its health benefits?

Kangra tea contains antioxidants and other beneficial compounds. It may offer potential health benefits, including improved cardiovascular health, antioxidant effects, and potential weight management support.
Can Kangra tea be enjoyed with milk and sugar?

Kangra tea can be enjoyed both with and without milk and sugar, based on personal preference. Traditionally, Kangra black tea is often enjoyed with a splash of milk and a sweetener like sugar or honey. However, green and white Kangra teas are commonly consumed without milk and can be enjoyed plain or with a touch of honey, lemon, or other flavourings.