Pahadi Red Rajma (Mandi)
Regular price

Sale price

Rs. 210.00
 Pesticide free
 Easy cook and Unpolished
 Purity Guaranteed
 Sourced from Barot Valley, Mandi
Taste Notes
How to Use

Pahadi Mandi Rajmah is a fast cooking variety. Soak the rajmah overnight and cook in pressure cooke with regular spices with just one whistle.
Ingredients & Storage

Ingredients: 100 % pure Rajmah.

Storage: Transfer into an airtight container after opening. Store in a cool and dry place.

Best before 12 months from the date of manufacturing.
Share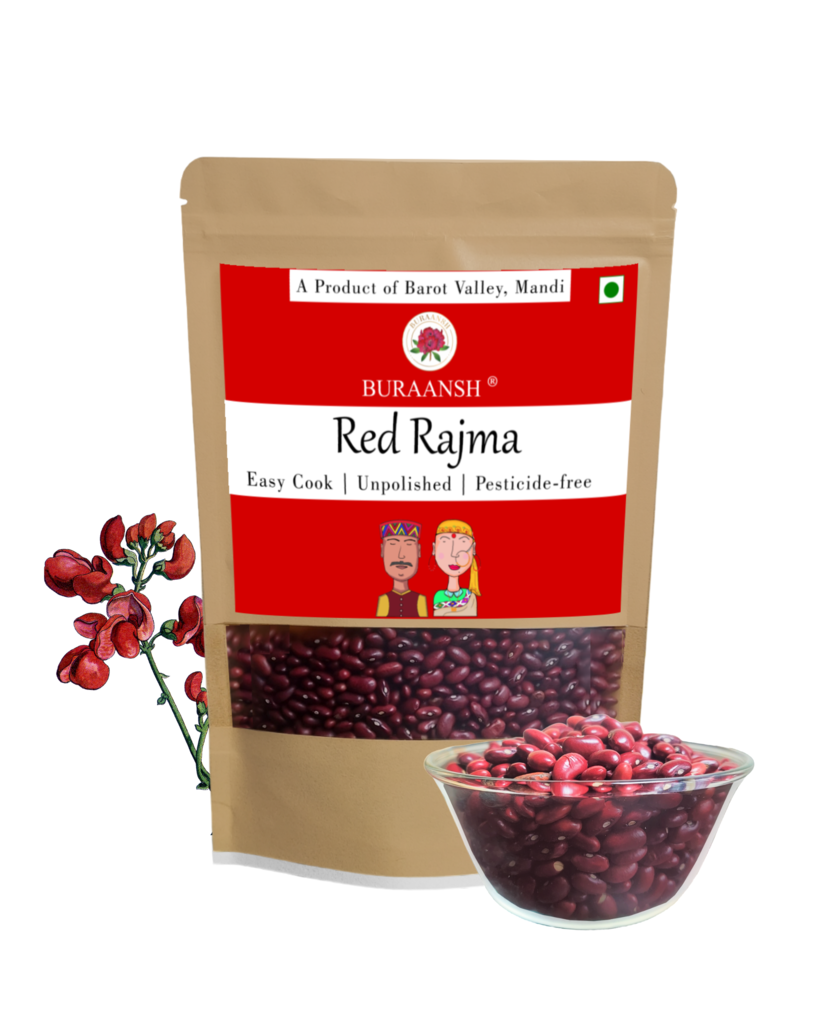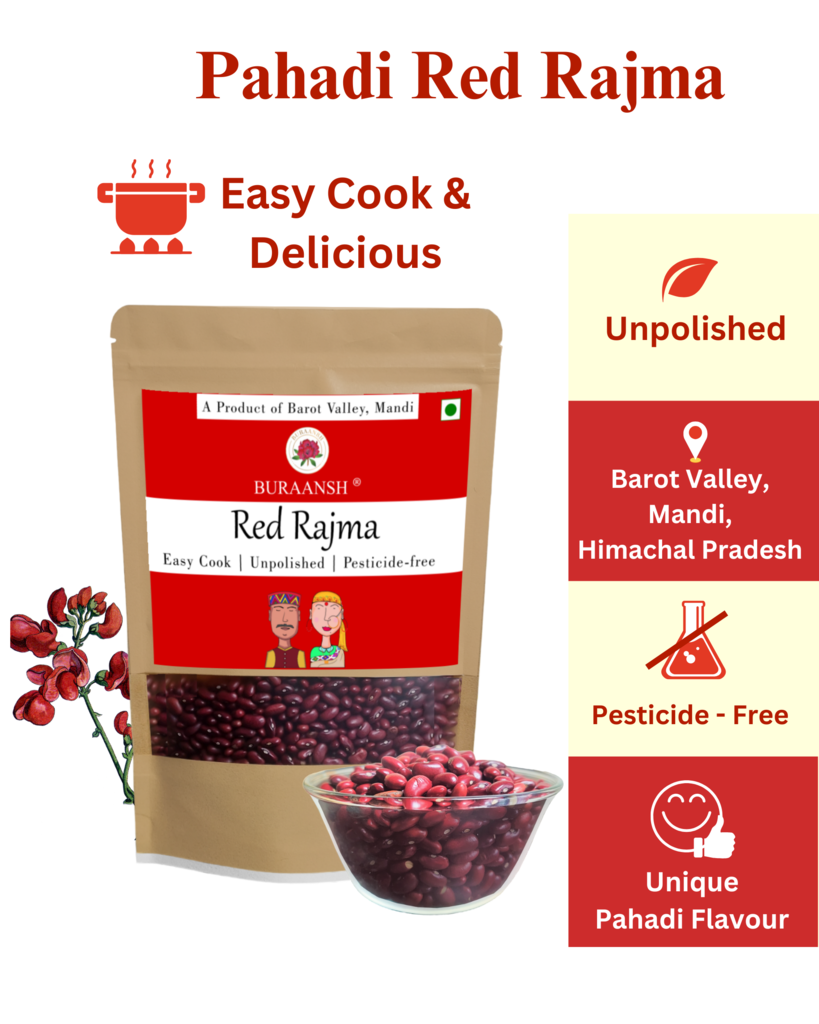 FAQs
What makes Mandi Rajma special?

Mandi Rajma is highly regarded for its quality and taste. The region's unique climate and soil conditions contribute to the superior flavour and texture of the beans. They are known for their creamy texture, slightly sweet taste, and ability to absorb flavours well during cooking.
How do I cook Mandi Rajma?

Mandi Rajma can be cooked just like regular rajma except that it is a fast cooking variety. They generally cook in a pressure cooker with just one whistle if soaked overnight.
Can Mandi Rajma be used in other dishes apart from Rajma Masala?

Yes, Mandi Rajma can be used in a variety of dishes apart from Rajma Masala. It can be added to salads, soups, stews, or mixed with other vegetables for a nutritious and protein-rich meal. The creamy texture and mild flavour of the beans make them versatile for various culinary applications.